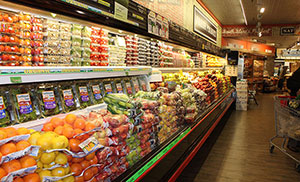 Changing Tastes in the Boroughs
Mindful of the ongoing evolution of neighborhoods across New York's five boroughs, Alpha 1 is here to support the new neighbors transition brings. In addition to mainstay items that drive store sales, we offer over 10,000 natural, organic and specialty items to meet the increased demand that spans New York City and beyond. Our insights and expertise will guide you to the right distribution to satisfy consumers in this growing category.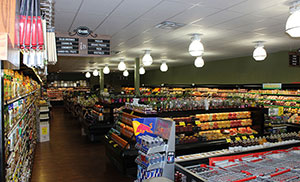 Complete Support For a Growing Business
As independent store owners become more successful, many seek to invest in their company and expand to multiple locations. When a customer of 25 years asked us to assist in acquiring his third banner store, we were eager to help. Alpha 1 advised him on securing the property. From managing the lease to providing personnel to assist in resetting the store, the Alpha 1 team was there to offer support every step of the way. We'll be there for you, too.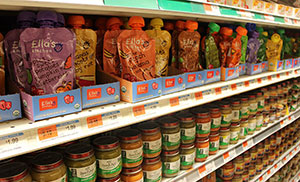 Right Items, Right Place
Alpha 1 makes expert recommendations for store-ready shelf planograms for the independent inner-city store owner. It's not just about getting the items on the shelf—it's about getting the right distribution that fits your neighborhood and drives sales. Using the latest demographic trends and insights, we can create roadmaps for every section in your store, ensuring increased sales as well as a pleasant shopping experience for your customers.
Testimonials
If you want your calls and questions answered by a real, live, knowledgeable person; If you want caring responsive customer support; If you want attention to detail; If you want a handshake and a smile, not just an email or text message; You want CTown.

From day one the support and service we received from the team at Alpha 1 has been unbelievable. They took care of all our needs; pricing, store reset, shelf tags, and technology upgrades. It doesn't stop there, the support team stops by the store on a regular basis to check on service and make sure we're satisfied. I honestly believe switching to a CTown banner was the best decision I could have made for my company. Alpha 1 is proactive not reactive.

-- Frank Nargentino